D-Shackle
We are Authorised Dealer, Distributor, Supplier of D Shackles and our set up is situated in Aurangabad, Maharashtra, India.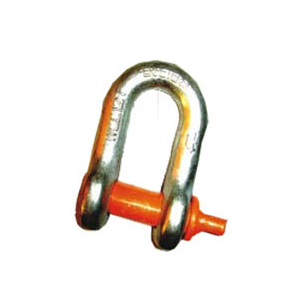 Features
Designed for easy Frequent Application
For use on direct lifting or single load systems.
Traceability code, capacity, FERRETERRO and WU. embossed.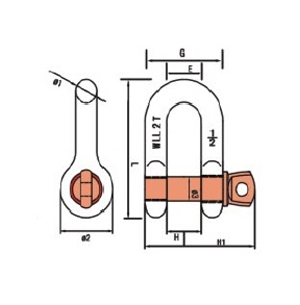 Specification
Material: Grade 80 steel with alloy pin
Construction : Heat treated and stress relieved.
Finish : Galvanish and coated
Prood load : Tested at 2 times the working load
Safety factor : 6 to 1.
Fatigue : Fatigue tested at 1.5 times of WLL.
Standard : As per US federal specification RR-C-271-D.
---