We are Authorised Dealer, Distributor, Supplier of Electric Tow Trucks and our set up is situated in Aurangabad, Maharashtra, India.
Specification
Capacity : 2000/5000kg
Robust, economical and eco friendly
Powerful yet silent
Compact design
Easy access to driver's compartment
Comfortable driving position
Better visibility and higher efficiency
Ideal for corgo tugging in various industries and airports
---
Electric Tow Trucks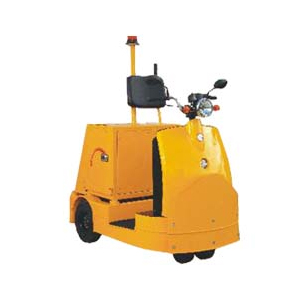 TT 20Si / 50Si Stand-on
Capacity : 2000/5000kg
Specification
Unmatched traction braking performance
Unique axle design
Simple and efficient drive mechanism with helical gear train
Dual steering wheel mounted on precision sealed ball bearings to minimise floor friction and tyre wear, assuring mzximum foot print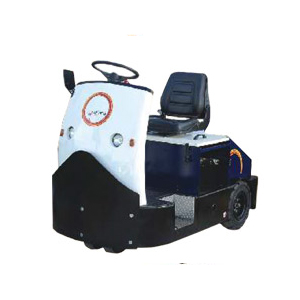 Model : TT 20i/50i Sit-on
Capacity : 2000/5000kg
This tow truck is designed to meet the requirements of long and sustained duty cycles. Easy access to driver's comportment, comfortable driving position, adjustable seat, lower steering efforts and superior driver visibility all contribute to ensure high levels of driver efficiency. A suspension on front steering wheels is available as an option in the event of towing operation on asphalted roads.
---
Features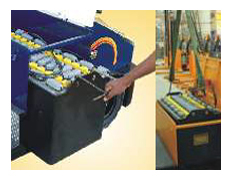 Battery Replacement Flexibility
Built in options of rolling out & lifting by crane are available for quick & effortless battery replacement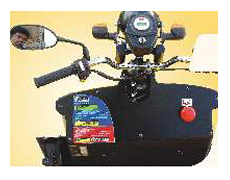 Operator Safety & Comfort
The wide handles ensures quick turning forward and reverse switch controlled by the thumb and emergency switch that cuts of power supply to the motor are at arms length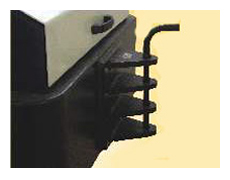 Flexible Tow Coupling
A multistage tow coupling provided at the rear enables trouble free coupling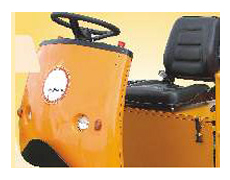 Ease of Operation
This ergonomically constructed truck comes with an adjustable seat which in turn enhances visibility and comfort level of the driver resulting in an overall rise in driver's efficiency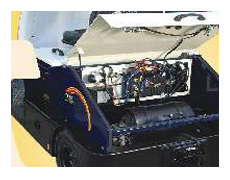 Easy Maintenance:
Modular design ensures easy access for service and maintenance
---